Interview with Brian T. Mullis, Director of the Guyana Tourism Authority
Brian T. Mullis has a long history with more than 25 years experience in tourism and conservation. He worked in national parks in the US, was running several years an international ecotourism and adventure travel company and founded already 2002 the nonprofit organisation Sustainable Travel International (STI). Since 2018 he is the director for the Guyana Tourism Authority.
Things we wanted to know from Brian:
• What convinces Brian that tourism should be sustainable?
• What are the benefits of sustainable travel in general and for Brian especially?
• 
What are Brians plans and goals of the destination Guyana?
• What kind of tourists visit Guyana today and which type does he want to attract?
• Is the Guyana Tourism Authority helping local companies and/or communities?
• What are Brians personal wishes or hopes for the future?
Brian, you are the founder of Sustainable Travel international and are now working as Director of the Guyana Tourism Authority. What was it that make you think that tourism should be sustainable?
Sustainability by definition involves maintaining, preserving and conserving our finite natural capital today for a better tomorrow. The essence of travel is all about experiencing different ways of life, discovering new food and customs, and gaining an understanding of new places and cultures through first-hand experiences. An increasing number of travelers are actively seeking out authentic nature, culture and adventure experiences. This comes with benefits but also comes at a cost. Once destinations become consumerised and homogenised, it is difficult to regain what's been lost.
As we recognized Sustainable Travel International, achieving sustainable travel at scale requires destinations, tourism companies, and travelers to all do their part. An increasing number of destinations are protecting their natural and cultural heritage and improving the well-being of residents through travel and tourism. More tourism companies are improving their practices through environmental management systems, and community development and conservation initiatives. Fortunately, more travelers are becoming aware of the inherent negative environmental impacts of their travels and are making an effort to benefit the people and places they visit.
In the age of overtourism, governmental and private sector leaders have to take a more proactive role in using tourism to protect their natural and cultural heritage assets upon which the industry depends by maximizing the benefits to host communities and empowering travelers with the knowledge they need to positively impact the people and places they visit.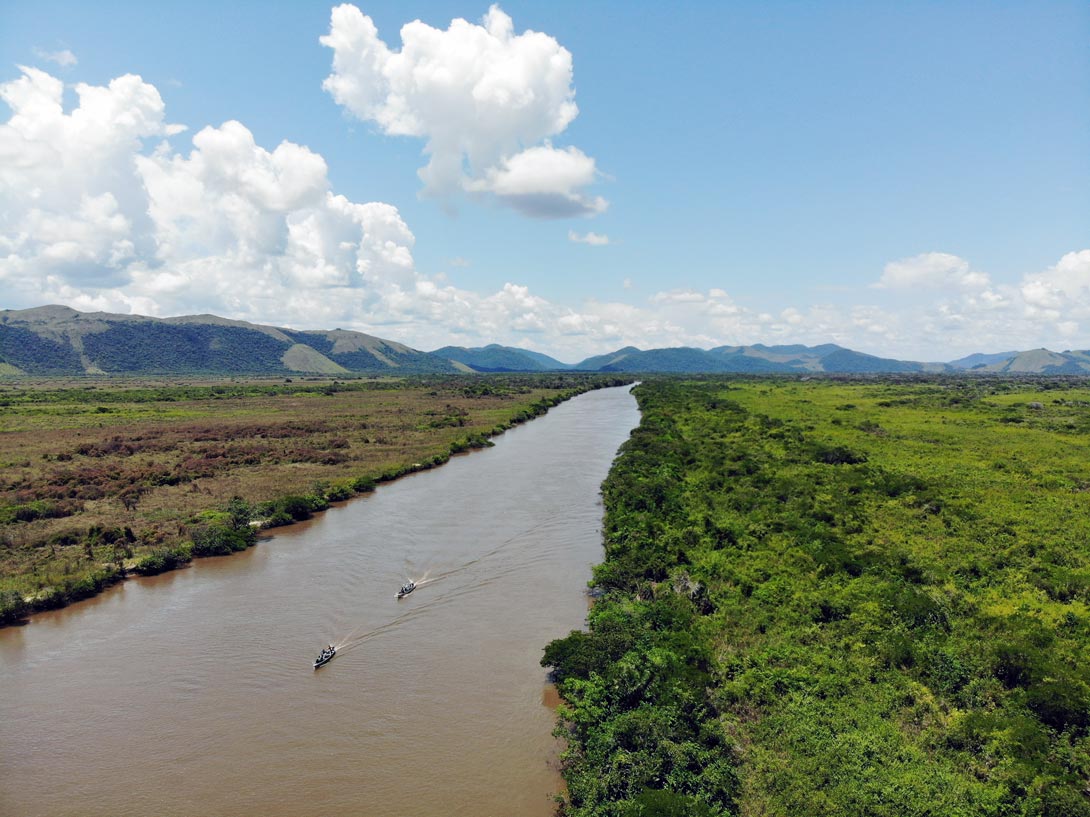 What are the benefits of sustainable travel in general and for you especially?
The tourism sector is widely recognised globally as a vital contributor to job and wealth creation, economic development, environmental protection, and poverty alleviation. When it is well-designed and managed tourism is renowned for it also has the potential to contribute to the preservation of the natural and cultural heritage upon which it depends, empower host communities, generate trade opportunities and foster peace and intercultural understanding. This is exemplified by the fact that the United Nations World Tourism Organisation (UNWTO) and all of their member states formally recognised the actual and potential contribution of tourism to all 17 Sustainable Development Goals (SDGs) on September 13, 20171.
We're working hard to do our part within the Guyana Tourism Authority in collaboration with sister governmental agencies, the tourism private sector, development agencies, NGOs and the media. The benefits we're seeking to realize can best be summarized as follows:
• Ripple effect Design and implement progressive policies and strategies that take advantage of the interlinkages and cross-cutting impacts of the tourism sector to drive the implementation of Guyana's Green State Development Strategy and the achievement of the SDGs within the country.
• Social impact Provide a receptive community with direct access to the travel and tourism value chain, support capacity building, help to preserve cultural heritage, increase community pride, and reduce out-migration while at the same time respecting traditional methods and values while introducing new methods and sharing knowledge and know-how in renewable energy and energy efficiency.
• Economic impact Increase direct spending by domestic and international visitors, increase enterprise development and create employment opportunities and a varied economic base, and an economic multiplier effect with an emphasis on indigenous women entrepreneurs and youth within the demonstration community.
• Environmental impact Increase energy efficiency, provide appropriate technology and create alternative livelihood opportunities as an incentive for communities to support the conservation of ecosystems, wildlife protection and natural resource management.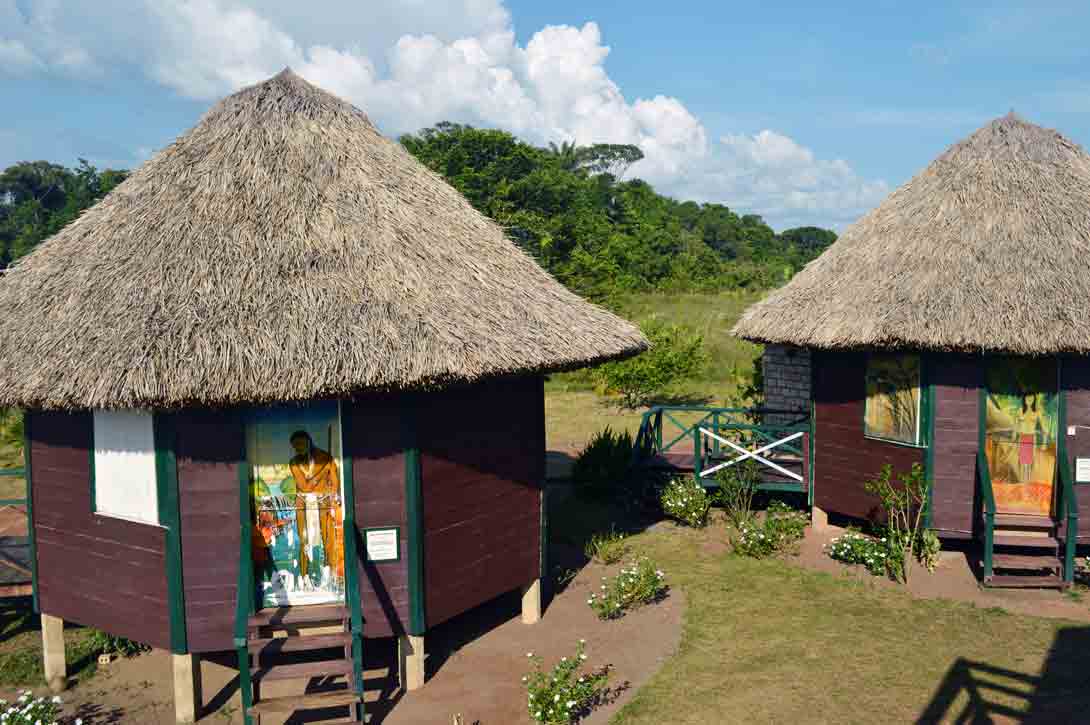 What are your plans and goals of the destination Guyana?
Our vision for destination Guyana is to be recognized locally and internationally for protecting its natural and cultural heritage, providing authentic experience, and maximizing local economic benefits by 2025. We are in the process of finalizing a living national strategic action plan for Guyana that outlines our four primary goals, which follow, and includes the priority activities, timelines, resource requirements, and responsible parties: raising the profile and impact of the Guyana Tourism Authority, optimising nationwide socio-economic and conservation outcomes for tourism, establishing partnerships with the tourism private sector and increase alignment with other sister agencies, and supporting and empowering Guyana's tourism sector and communities.
What kind of tourists visit Guyana today and which type do you want to attract?
Guyana is attracting an increasing number of business, leisure, and diaspora travelers. Most leisure visitors to Guyana fall under the broad category of 'adventure travellers'. These travelers' interests are wide-ranging, and they engage in the numerous 'hard' and 'soft' adventure activities that Guyana offers in abundance from jungle survival courses and kayaking previously unrun rivers to hiking, biking and horseback riding. We also attract birders and wildlife lovers seeking out Guyana's Giant mega-fauna such as giant otters, giant anteaters, puma, anaconda, and arapaima to name a few. Indigenous tourism is also one of our strongest offerings, affording visitors to have immersive experiences in host communities without the need for an interpreter since Guyana's national language is English.
Our aim is to attract more of these travelers from our core markets in the United States, Canada, and United Kingdom, and investment markets like Germany and the Netherlands. We're also facilitating domestic travel and on attracting more diaspora from the Caribbean and North America who are increasingly seeking out adventure experiences themselves. While there is a focus on attracting more travelers, the objective is to focus on increasing the value each traveler represents. Fortunately, the market that is most aligned with our unique value proposition tends to stay longer, spend more and be more cognizant of their impacts that the average leisure traveler.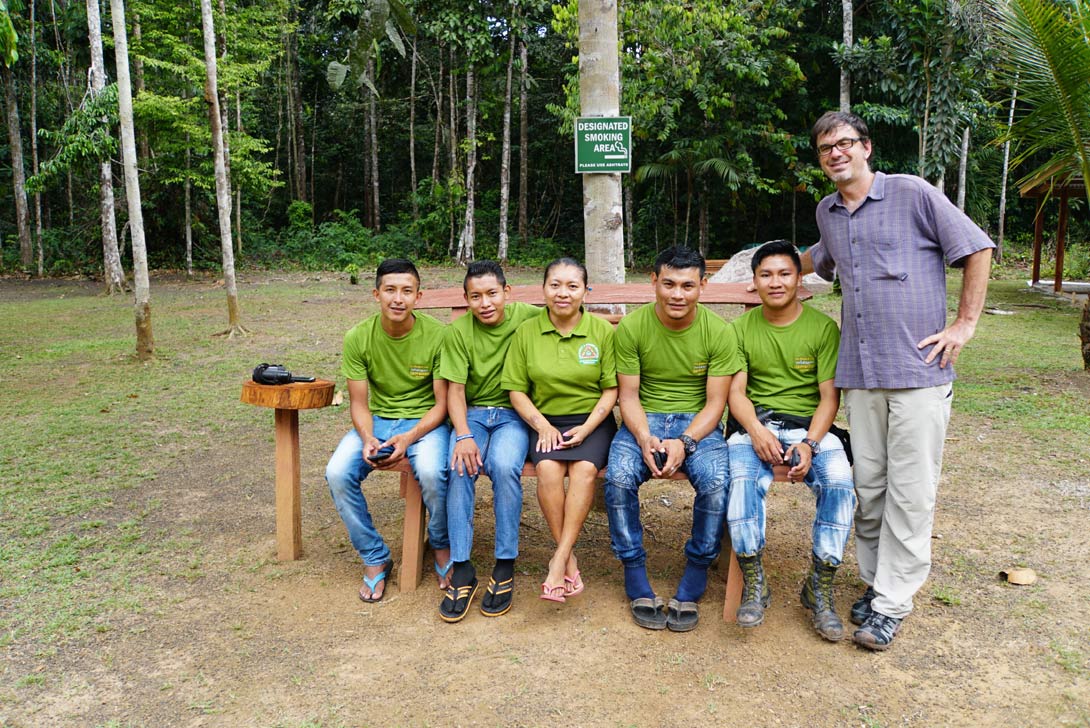 Is there be any help from the tourism authority to get for local companies and/or communities?
Absolutely! The Guyana Tourism Authority provides a number of services to local tourism companies and communities. Importantly, we're working to improve the enabling environment for sustainable tourism development by aligning with our sister agencies and creating progressive policies.
Local support services include the provision of training programs for tour guides, tour operators, hoteliers and lodge managers in the areas of hospitality and the visitor welcome, business management and marketing, and how to become registered and licensed, for example. We also support the development of new tourism products and the strengthening of existing tourism products, and we provide marketing support services through multiple channels from local events and international trade shows to digital marketing and FAM tours for media, international travel trade and key influencers.
Support for international travel companies and airlines includes the provision of data, assistance with coordinating travel related events and familiarization trips, cooperative marketing, and more.
What are your personal wishes or hopes for the future?
Given the shared benefits we are trying to realise, my hope is that at the completion of my tenure at the Guyana Tourism Authority, the sustainable business and destination management best practices and systems we're implementing and the strategic partnerships we're building stand the test of time irrespective of which political party is in power.
1 UNWTO and UNDP (May 2018), Tourism and the Sustainable Development Goals – Journey to 2030