Sustainability for events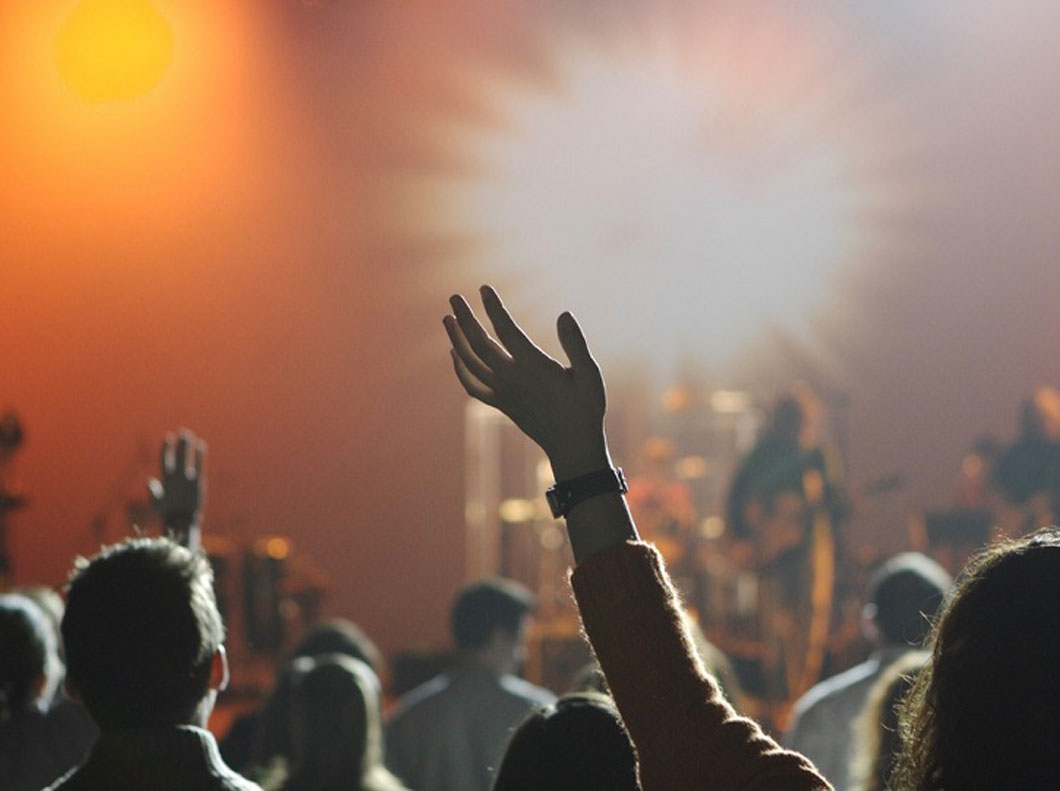 Sustainability for events

Events and tourism are closely linked. Many tourists visit an event during their holidays, while many others travel to an event and stay a few days longer to explore the destination. Still others plan their holidays so that they can attend an event.
In addition, events are a good way for destinations to extend the season and attract tourists even during periods when hotels, restaurants, museums, theme parks and other attractions tend to be less busy.
A destination that is concerned about sustainability is well advised to ensure that events are also organised in a way that is as sustainable as possible. Even if the destination does not itself act as an organiser, it should work towards ensuring that the event office organising the event plans and carries out the event as sustainably as possible.
It is important for sustainable event planning to know exactly what footprint an event leaves behind. This applies to the planet, i.e. the CO2 footprint, but also to the social footprint. Here, for example, the question arises: How does an event affect all the people who are involved in the event, who attend the event, or even the people who live or work in the vicinity of an event.
All aspects of sustainability are important. However, particular attention should be paid to those areas that have a particularly strong impact. The following short chapters will show you what these are. Here you will also find tips to help you reduce the ecological and social footprint of events.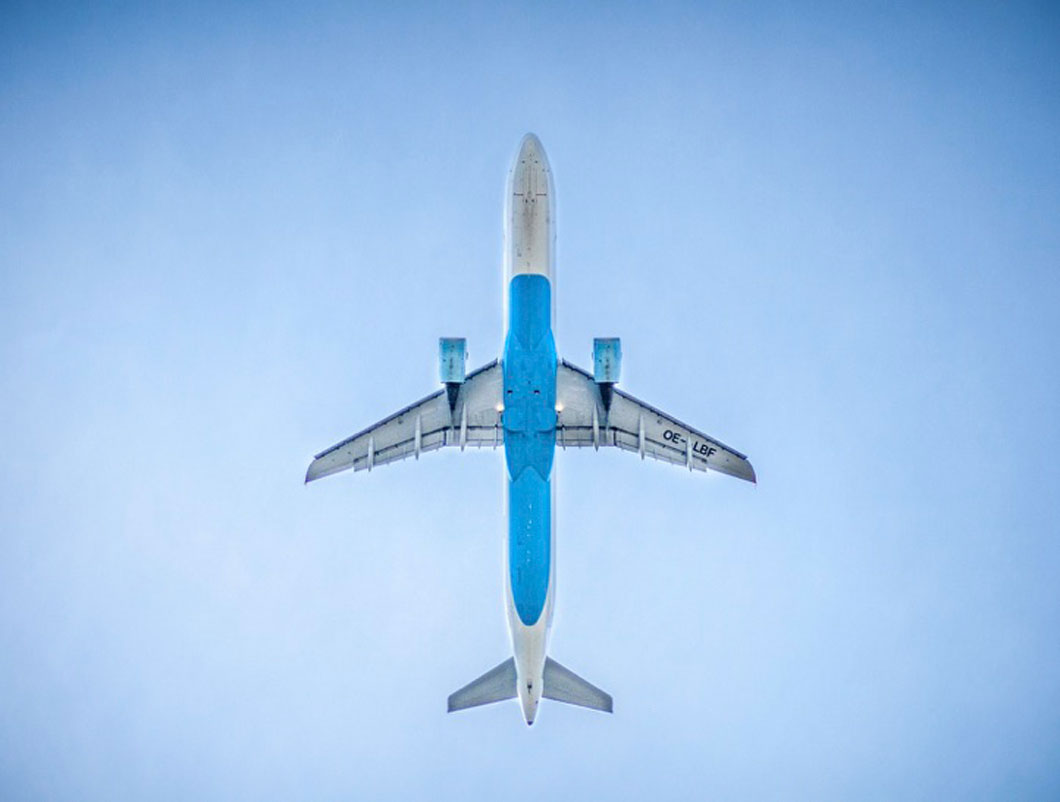 Biggest impact: Transport
By far the largest part of the CO2 footprint of an event is accounted for by transport. This is because you have to take into account the arrival and departure of all visitors. The influence of transport is greater the longer the journey is and especially if it is done by plane and not by train.
Travelling by car instead of by bus, bicycle or on foot also has a significant impact on the climate balance of an event. Of course, this applies not only to the visitors, but also to all artists, participants as well as to suppliers and organisers.
Organisers cannot make a decision about the means of transport that visitors choose. They can, however, ensure that it is as easy as possible to choose an environmentally friendly alternative, and they can point out the relevant alternatives in a targeted and clearly visible manner in the invitation and when selling tickets.
Even when choosing the venue, event organisers should take into account the accessibility of the venue by public transport and plan the event times so that buses and trains do operate frequently at those hours.
Big impact: Accommodation
In second place in the ecological footprint of an event is the overnight stay, at least if the participants travel from far away or if the event lasts several days.
The way a hotel or any other accommodation facility is operated plays a major role here. The distance to the venue is also important, as this has a strong influence on the local transport to and from the hotel.
In order to keep the overall influence of the event as small as possible, it makes sense to suggest only accommodations that are certified as sustainable businesses and that are in the immediate vicinity of the event location. If a special price is negotiated in these hotels for event participants, the booking behaviour of the participants can be controlled to a certain extent.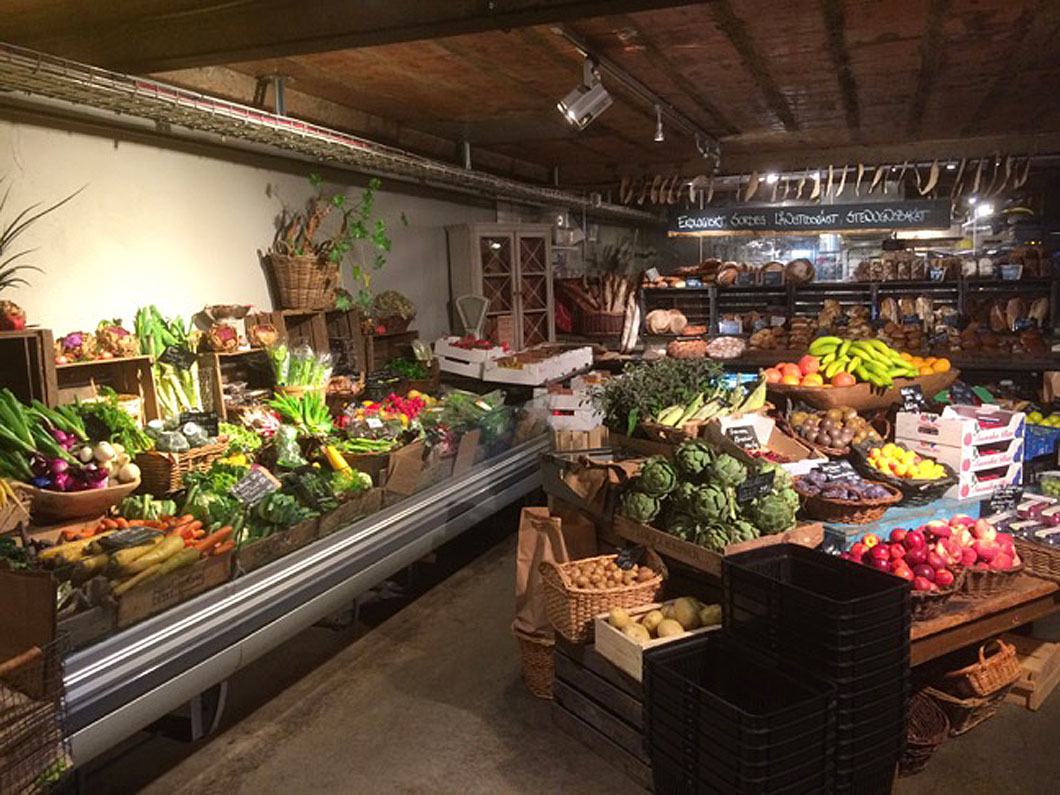 Big impact: Food
Food and beverages also leave a large imprint on the climate balance if they are not chosen carefully. To reduce the carbon footprint, event organizers should offer as many vegetarian and vegan alternatives as possible. Plant-based foods cause much lower CO2 emissions than meat and dairy products.
In the case of meat alternatives, the avoidance of beef and sheep meat has a major positive effect. Pork and poultry meat are preferable here. Fish also has a comparatively low CO2 footprint. However, organisers should pay particular attention to the choice of fish species and avoid species that are threatened with extinction.
To keep transport distances short and support the local economy, local products of the respective season should be given preference.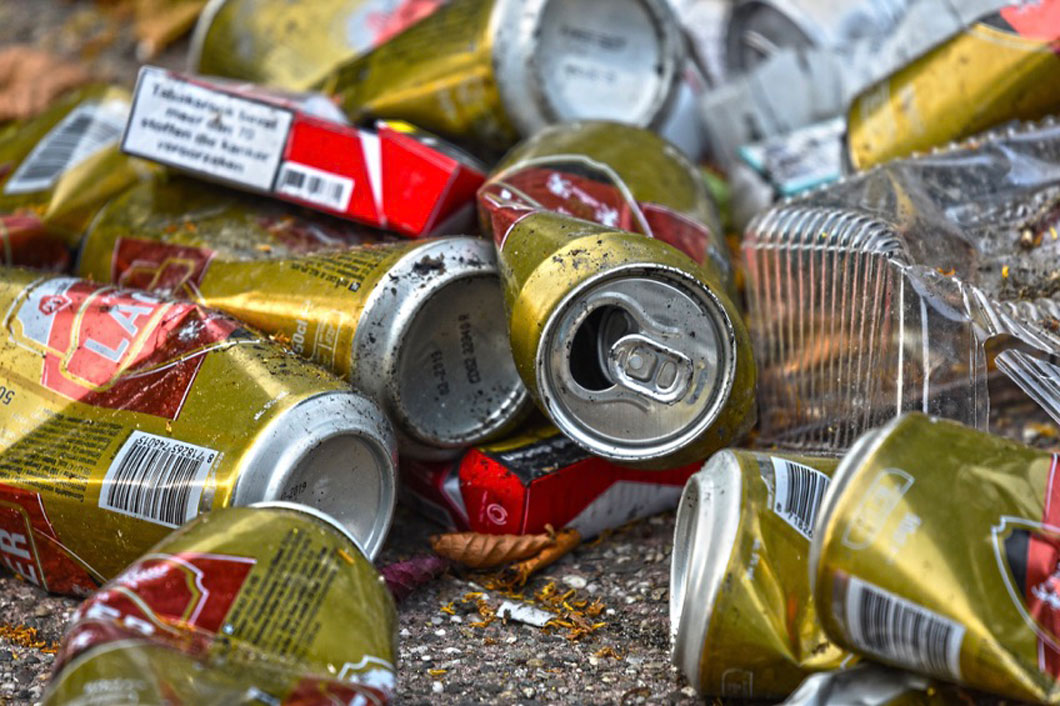 Big impact: Waste
One of the major goals in the sustainability work of event organisers should be to produce no waste at all. Waste avoidance should be a high priority in all planning decisions.
A good way to reduce waste is to reuse equipment from previous events. An alternative or supplement to this is to rent equipment from other agencies or second-hand shops. The latter are also important after the event, for things that are still usable but can no longer be used for subsequent events.
Garbage can be avoided during the event if instead of dishes, cutlery and other plastic or paper items, organisers provides those that can be washed and reused.
If possible, drinks offered should come from taps or in bottles that can be washed and refilled. If good tap water is available, it should be preferred to bottled water and should be accessible in free stations at as many places as possible and not only in toilets.
Garbage stations should be clearly visible and located at many places where garbage can be sorted and separated in an easily understandable way.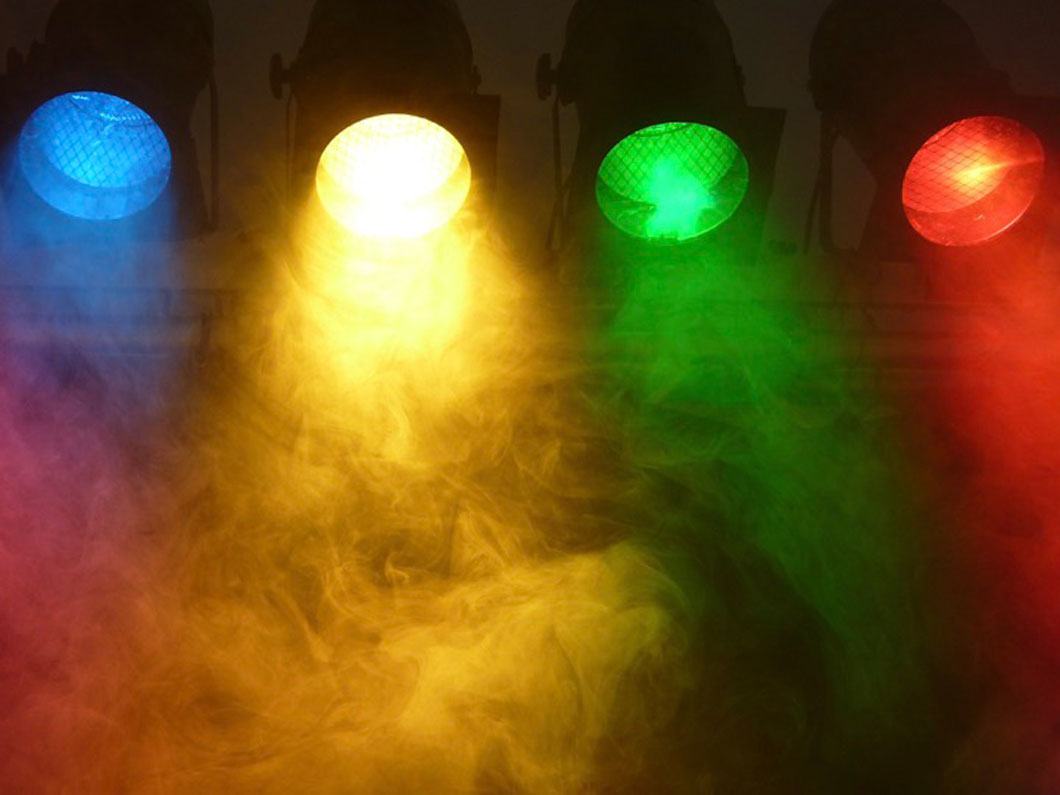 Big impact: Electricity
The power requirement for an event is often very high. Therefore it is important for an event to rely on electricity from renewable energy sources and to avoid electricity generated from nuclear power and coal. Especially negative for the climate balance is the electricity produced from coal.
Furthermore, saving energy should play an important role in all decisions. Wherever possible, appliances should be used that are particularly economical and use the electricity as effectively as possible.
But beware! Avoid the rebound effect. This is when, due to very economical equipment such as electric LED lamps and other devices, their number is increased to such an extent that, despite very energy-saving solutions, more energy is consumed overall.
If no grid power is available, diesel generators are only a more sustainable alternative if you work with bio-diesel. However, it is much better to produce the required electricity locally with solar energy if possible and store it in local batteries for the evening.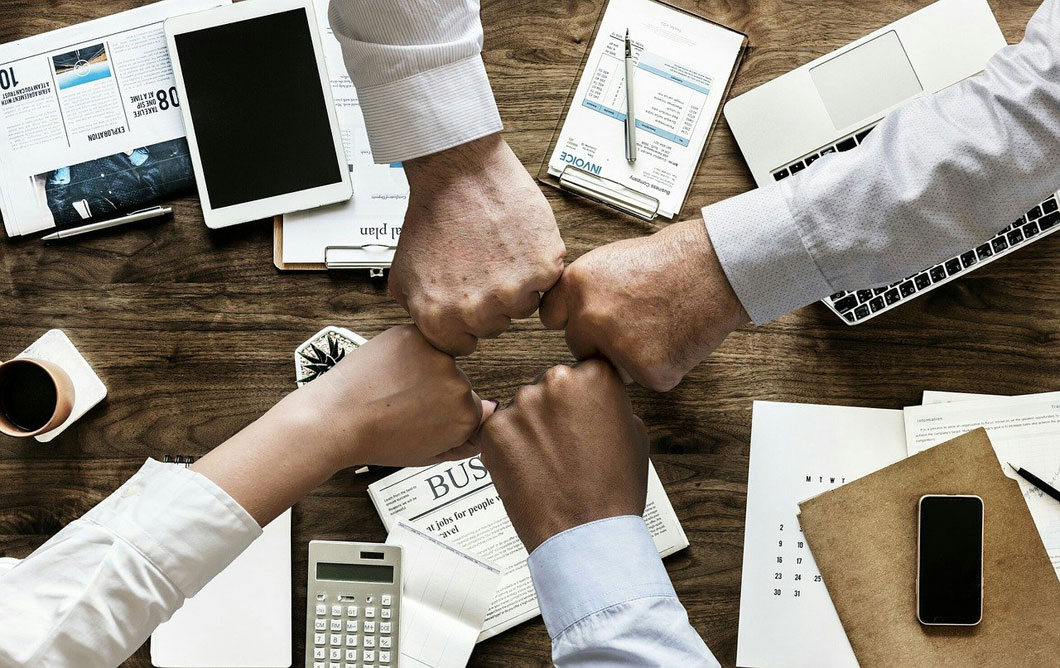 Big impact: Partners
Partners, suppliers and others who are involved in the implementation of an event and without whom an event could not take place at all also have a great influence on the sustainability of an event.
The organiser may have high ambitions for sustainability, but if the partners involved do not also take care of this, a sustainable event will quickly remain an unfulfilled wish.
It is therefore important to choose partners who are already trying to be more sustainable. An alternative are also those who are open to change. There is no need for them to already be sustainable. What is important is that they have the support of the organiser and the strength to work more sustainably.
It is important for organisers to consider the topic of sustainability already when searching for and selecting partners and suppliers and to communicate it in any case. But it must not end there. During the preparations and during the event, there should be self-checking as well as monitoring of the partners to ensure that the goals set can be achieved.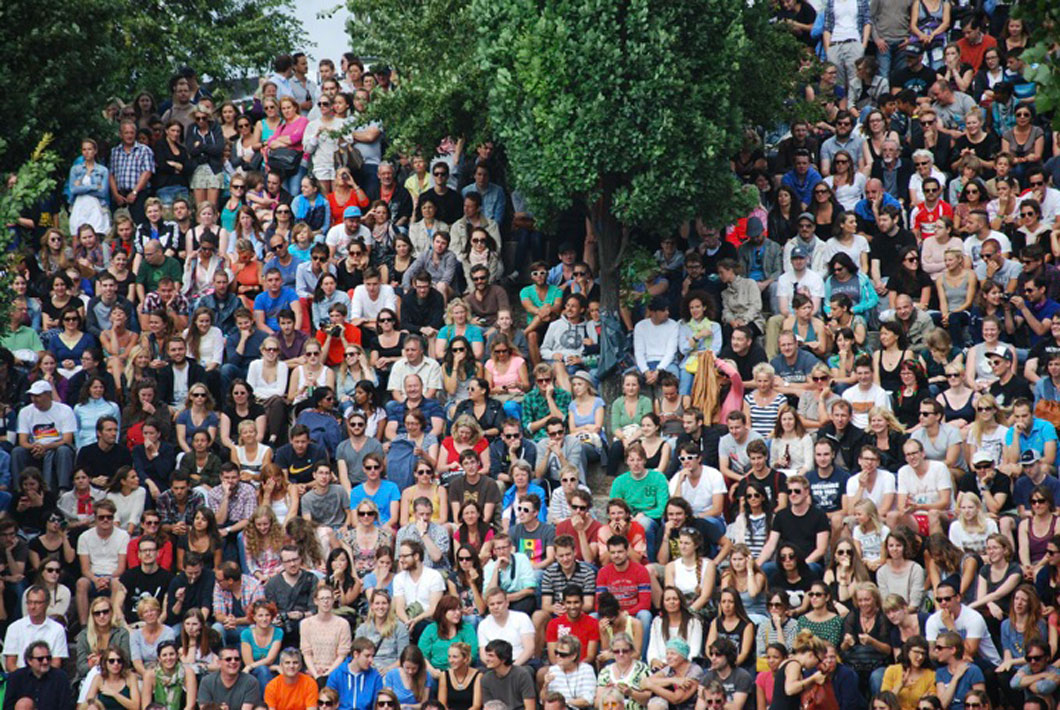 Big impact: People
If one looks at the social factor of an event, one identifies different groups: The people who work with the event, the people who attend the event and the people who do not belong to either group but are affected by the event in some way. A typical example of the last group is residents.
Permanent staff, as well as volunteers, should not be exploited. The workload should be moderate. It is important to have regular breaks, access to food and drink and sufficient staff so that in case of illness replacements are available and the remaining staff do not have to work more than reasonable.
All persons should have the same chances to participate in the event, regardless of gender, ethnic origin, age, etc. This equal opportunity should also be reflected on the podium and/or stage if possible.
Persons with disabilities should have unrestricted access to all areas of the event and be able to enjoy them just as much as all others, including personal assistants.
Inorder to minimise problems with neighbours of the venue who may be affected by the event in any way, it is advisable to start a dialogue with this group at an early stage. Ideally, this dialogue should not be broken off during the event and should be concluded after the event.
Conclusion
A whole range of things are mentioned here that are important for a sustainable event. However, this are by no means all things. Moreover, many of the measures mentioned are only mentioned and need to be deepened considerably in practice. Nevertheless, here you will get a good impression of what you should pay attention to and what you should think about if you want to make an event as sustainable as possible.
Another help is our Free Event Sustainability Check. With the help of 20 multiple-choice questions we measure how sustainable your events already are today. Simply answer the questions with a mouse click and get the results immediately at the end.